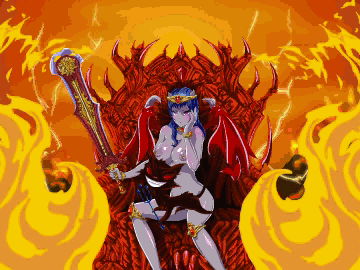 Alisa Reinford & Rean Schwarzer (Trails of Cold Steel)

Extracurricular Activities (Part 2): After their round of sweaty fun by the storehouse, Rean and Alisa go hit the showers...together.

As with part 1, use the CS1/2 character designs.
Both should be naked.
Note that Rean has a large scar on his chest: External
Alisa should probably not have her usual hair decorations, but can still have her hair tied up like in the above reference for Rean's scar.

Panel 1: Alisa is giving Rean a titjob. He's cumming all over her tits and face. She's smirking smugly at him, as if she's thinking, "I knew you couldn't hold out against me for long." External

Panel 2: Rean is eating out Alisa's dripping wet pussy as she moans in pleasure.

Panel 3: Alisa has her back pressed against the wall as Rean fucks her pussy. Rean is holding up one of Alisa's legs with one hand and cupping one of her breasts with the other. Alisa has her arms wrapped around Rean's neck. They've just shared a mutual orgasm, and cum is leaking out of Alisa's pussy. They're both smiling and gazing lovingly into each other's eyes.