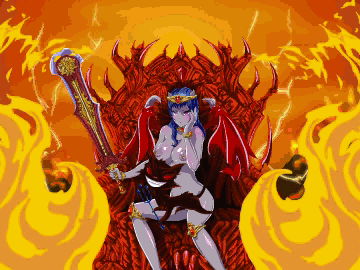 Character : Nico Robin

Don't hesitate to contact me for more information because I couldn't find any really good picture to explain this request.

To set up the context, the scene happens in Punk Hazard.To go to the fire side of the Island Nami makes a milky road, like this :
External /

And they use a mini-merry to ride it :
External /

And so the scene happens on that small boat while they are riding the milky road to the island.

So basically, it is in POV view.You are sitting on the boat and Robin is sitting on your laps.But not opposite view, her front is facing your front.
Her legs are kinda each touching your hips, not spread apart.
It is in POV, but we will assume your back is far enough back to see her whole body.The man isn't lying down but sitting, this is why I can't find a good example pic because they always draw that kinda pov with the man on his back.

Anyway, she is sitting on the man and she has a dress (description later).So her panties are visible, and reveals a very huge camel-toe.The man wears a Jean, and her pussy is in direct contact with the groin region, that shows a Huge bulge.Basically, the bulge is in direct contact with her lips hidden by her panties, and seem to enter them, spreading her pussy lips apart.
Her left arm is completely loose, not doing anything.
Her right arm has a soda in it with a straw.The soda design is your decision.

Now, I would like a variation of it.If you tell me it is too hard to do, I'll just go for this very variation and ignore the other.
The variation has 2 changes : She was wearing a dress, but now her left Tit is hanging out of that dress.
The second change is in the groin region.Let's say that the zipper of your Jean is down and your penis entered her, but actually 95% of what we would see is just thick, very thick cum down there.Her panties might be a little pulled to the side, but I do think that with enough Cum you might not notice it.
Would be good to have cum actually everywhere else on her body, face, hairs, etc...Messy.
But well, I might be asking for too much.In case, you can save different advancement of your templates to send me because for example one variation could only have the tit out and no cum, etc...

Now about her face, body and dress.
I want her to seem very curvy (not fat, just very curvy).
Here is an older commission of mine that shows you the dress she is wearing AND the kind of boob size I am wanting (need good sized areola) :
External /
Mind you, she doesn't wear this green sweater and her panties should most likely be red and not black because camel-toe must be harder to show with black I guess?

Now, for her face.Black hairs and green eyes.Just draw her as close as the original as you can.Here is a commissioned one from Mishky that did the face well :
External /

She does actually wear her glasses, like this on her forehead :
Image

Her face expression is kinda neutral, not slutty in any way.She is looking were your eyes would be.On the second variation give her a slight blush.
I guess she has a very slight smile (very slight) while looking neutral, and her eyes probably are a bit looking down as her head would be above yours in that position.

Well, as for a background, it might be too much to ask.I mean, in the back you probably see the milky road advancing in the skies (just look the first 2 pictures I posted for an idea of what a background would look like here).