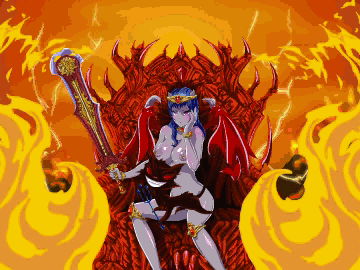 Time to jude: From Shokugeki no Soma; During a judgement time for a shokugeki between Soma and Eizan, Rindou Kobayashi (External ) want to participate as well. But instead of taste their food, she taste their dick.

The picture will be 2 panel.
-- 1st panel will be Rindou give Eizan a blowjob like this (External ), she wear like 2nd ref(basically just change skirt to be like a 1st ref and also remove ribbon, make bra and panties be dark purple).
-- 2nd panel will be Rindou do with Soma like this (External ) and creampie her. She will wear only her bra(pulled down to show tits), skirt, pantied(pulled to the side) and sock.