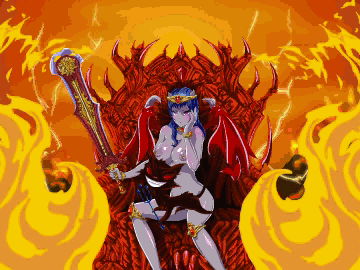 ErzaXGintoki panelized
Panel 1
Erza give a blowjob to him topless wearing a black mini skirt with blue high heels and black stockings.
Panel 2
Gintoki fuck her in reverse cowgirl standing carry position,she is fully naked but the panties remain on the right high heel and the stockings still on ,she's blushing.
Panel 3
She's down with cum all over her face and boobs ,she also has an ahegao expression and the Gintoki wooden sword stick in her pussy.