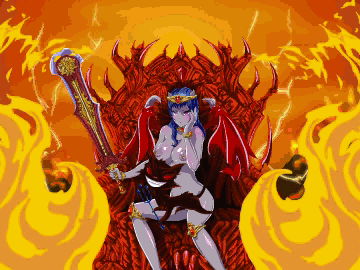 This would be a series of pics (artist can determine how many they want to do. I was hoping for 3).

Character: Isara Gunther
Series: Valkyria Chronicles

Minimal background required - Bed and sheets, nothing else really needed.

First would be a standard bed scene with Isara looking somewhat embarrassed, pov down looking at her. Her hands should be resting on her belly, legs straight.

Next would be from behind, all fours, head down on the bed, butt in the air, with Isara wearing only white thighhighs (with a similar design to the dress), looking back.

Similar to the above all fours pose, next I would like a doggy-style from the back pov pic. Isara's head is raised up with obvious pleasure.

Last would be a standard from the side kneeling blowjob. Her dress is torn off except the belly and chest side, bunched down. She is wearing thighhighs. This should be close up so her partner should be cut off mostly.

The only thing I request about this is that particular detail be made to the feet of the thighhighs. I added an image of Mashu Kyrielight as a reference to the detail I am hoping for with the feet.