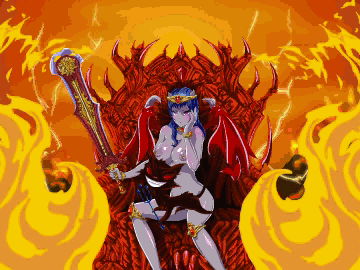 Girls Bravo Title: "It's Wedding Day, Bravo!"
Main Characters: Yukinari Sasaki and Miharu Sena Kanaka (the couple that are getting married).

Side Characters: Kirie Kojima, Koyomi Hare Nanaka, Tomoka Lana Jude with Ebi, Maharu Sena Kanaka, Kazuharu Fukuyama, Lisa Fukuyama, Hayate, Kosame, Lilica Stacy, Mamoru Machida, Mrs. Sasaki (who happened to be Yukinari's mother) and some random people.

Reference for the wedding pic with people cheering them on would look like this: Image (Only with Yukinari and Miharu walking outside of the church after they're wed like this Image with Miharu clinging Yukinari's arm)

Reference for Miharu's happy expression with some little blush on her face: Image

Reference for the outfit for Yukinari's Wedding Suit as the groom: Image (But the tuxedo wedding suit is white with black bow tie and his shoes are white as well)

Reference for Miharu's Wedding Dress as the bride: External

Reference for Kirie shed a tear of joy like if she's sniffling: Image (only with one eye open)

Reference for Fukuyama's teary look on his face (just like the guy on the right): External

Reference for Lisa's sad and yet happy look with the tissue to dry her tears like if she's crying exactly like this woman: External

Reference for Mrs. Sasaki's appearance: External External (She has the same skin color as Yukinari, same hair color, and eye color. The clothing she'd wear is up to the artist).

Location: Outside of the church.

Plot: This action takes place somewhere between the final chapter and Girls Bravo: Another Act. After all of those crazy adventures and things. Including overcoming the trials, they went through together, Yukinari Sasaki and Miharu Sena Kanaka are finally getting married at the wedding. Miharu looks so happy as she's marries the boy she loves such as Yukinari. Yukinari feels the same way about he's marries the girl he loves such as Miharu. On one side, Tomoka with Ebi, Koyomi, Maharu, Mrs. Sasaki who is Yukinari's mom, and Kirie who sheds the tears of joy, happily cheering for the married couple on one side. While on the other side, Kazuharu Fukuyama burst into tears as he's crying like a baby. Lisa looking sad, yet happy at the same time. Lilica, Hayate, and Kosame, who watch over the Fukuyama siblings and Mamoru Machida, happily cheers for the married couple also. With the couple becoming one as they're walking outside of the church, Yukinari and Miharu are living happily ever as husband and wife.

Note: This will be a non-hentai request. Which means, no hentai materials, and no nudity. This is kind like an action type of request.