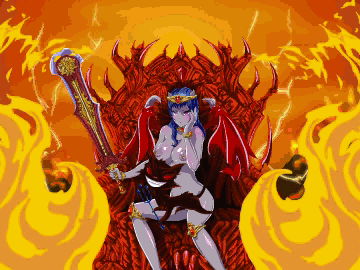 Title: "Sekirei: Matsu and Minato makes love 2."

Characters: Minato Sahashi and Matsu.

Location: Minato's bedroom inside of Maison Izumo.

Plot: Minato Sahashi continues to have sex with Matsu after receiving Miya and Takehito's blessing. Just like before, this action takes place after the final chapter of the story. This time, they doing it in the standard cowgirl position like this External . Only with Matsu using her right hand to lead Minato's right hand into one of her breasts while using her other hand to hold Minato's other hand. Please make sure Minato's face revealed as well as he's looking sweet and innocent just like he is in canon. Be sure Matsu look real happy with a perverted facial expression on her face with her complete blush and a bit drool running down her chin during sex because, like Kazehana, Matsu wanted to do this for a long time. Make sure Minato's penis is inside of her. Be sure Matsu's tits are revealed. Be sure Matsu's bellybutton is visible. Both characters are completely naked without any clothes on. No undies, no socks, no stockings, no lingeres, none of them. Both of them are blushing, enjoying, and loving it. However, Matsu's loving it the most due to her erotic nature.