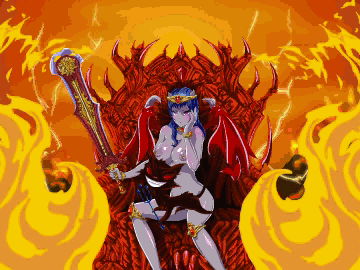 - Anime: New Game!
- Characters: Suzukaze Aoba , Tooyama Rin, Yagami Kou
- Clothing: Suzukaze Aoba (External ), Tooyama Rin and Yagami Kou (External )
- Location: At work (External )
- Action: While Rin and Kou make love as on the picture (External ), Aoba looks at the girls, with a hand in her panties and she caresses her breast. She always wears her bra which is unfastened.
- Thank you.