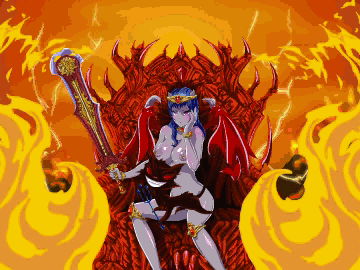 Paid Unlocks:
Free Unlocks:
Chifuyu Orimura was invited to be a guest teacher at boys school for teaching an IS system. She was excited to be able to teach in the boys school for the first time, but instead of teaching the lesson, she is forced to teach something else....

The picture will be 3 panels
The located is "school".

About her appearance,
1. Chifuyu will wear her normal cloth(External ) with a few adjustment. She will wear glasses and had her hair fold like this (Image )
2. For her underwear, She will wear this bra(External ) and this pantyhose(Image ) under her skirt.


---1st panel-----
She will be in this position(External ) with her hand agaist desk(not bed like the ref).
Her upper-half is pull down similar to the reference. She will look at the anon with anger (like her normally expression lol)


---2nd panel-----
This position(External ). She will look up at anon with ahegao expression. She will only wear her bra(but show her boobs, as it's was pulled), and pantyhose.


---3rd panel-----
This position(External ). She will lay down on the desk with thick cum over her like the ref. She will only wear pantyhose and it was torned.